Serene. Secluded. Time to Come Home.
We are proud to be part of the Salado community. As Salado has grown in recent years, our new duplex homes are a great rental option for those who wish to move or relocate into the community.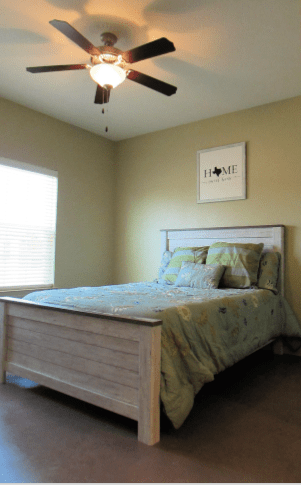 Salado's population has consistently grown over the past 4 years. See growth rates below:
1.25% in 2016
5.06% in 2017
2.04% in 2018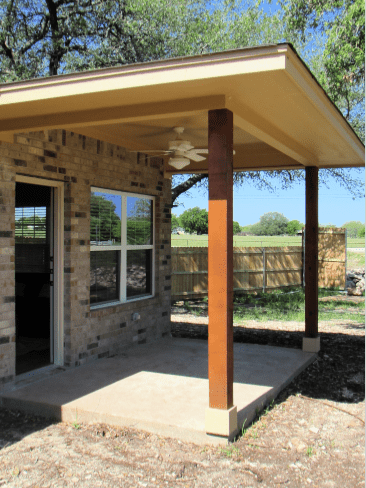 Many new homes are currently being built in Salado to meet the demand. Moving into a duplex community has several advantages:
More privacy
More outdoor space
More affordable than a single family home (for both rent and insurance)
Similar to renting a single family house
Washer / Dryer Hook Ups
Each unit comes with washer and dryer hookups for your appliances.
Large Closets
Our duplexes have large closets perfect for your wardrobe.
Ceiling Fans
We have high quality ceiling fans installed to keep you cool in Salado.
Modern Appliances
High quality, modern appliances are installed throughout the duplex.
Optional Security Systems
Security systems are available to monitor your home and keep you safe.
Granite Kitchen Countertops
Beautiful granite kitchen countertops are installed for heat and scratch resistance.
High Quality Construction
Our duplex homes have been built with high quality construction materials
Great Location
Salado is one of the fastest growing and most admired small towns in TX!
Let's Get Started
We hope that you will consider making your new home at Eagle Landing Rentals in Salado, TX.
"Salado is a beautiful place to visit, and a beautiful place to live. Every weekend there is something going on in Salado, whether its live music, a parade, or local event going on."
"Salado is a very small town that is growing right now. It has lots of little shops on Main Street and people are friendly. The education system at Salado is extremely rigorous and prepares you for the future."
History
Salado, Texas
Salado, TX is a charming historical town in Texas that is now a popular tourism destination for visitors interested in art, food, history, and culture. Since Salado was founded in 1867, the town has played a key role in Texas history. Although the population of Salado dropped to just under 200 people by 1950, over the past 69 years Salado has revived and grown steadily. Salado is home to the Stagecoach Inn, which is the oldest continuously running hotel in Texas. In addition, 19 places in Salado are listed in the National Register of Historic Places. The Annual Salado Art Fair is an important art event and takes place annually at the beginning of August.