*We are not offering Corporate Rentals at this time
Furnished Rentals in Salado, TX
Our corporate rentals are completely furnished – from dinnerware to everyday living comforts – all expenses paid including utilities, trash, lawn care and internet. Our furnished rentals are ideal for traveling nurses, local residents who are temporarily displaced due to home construction and/or renovations, as well as those who are looking to lease a furnished home in Salado for a shorter period of time. We know extended stay hotels can be very expensive. Our goal is to provide a relaxing, private alternative.
Washer / Dryer Hook Ups
Each unit comes with washer and dryer hookups for your appliances.
Large Closets
Our duplexes have large closets perfect for your wardrobe.
Ceiling Fans
We have high quality ceiling fans installed to keep you cool in Salado.
Modern Appliances
High quality, modern appliances are installed throughout the duplex.
Optional Security Systems
Security systems are available to monitor your home and keep you safe.
Granite Kitchen Countertops
Beautiful granite kitchen countertops are installed for heat and scratch resistance.
High Quality Construction
Our duplex homes have been built with high quality construction materials
Great Location
Salado is one of the fastest growing and most admired small towns in TX!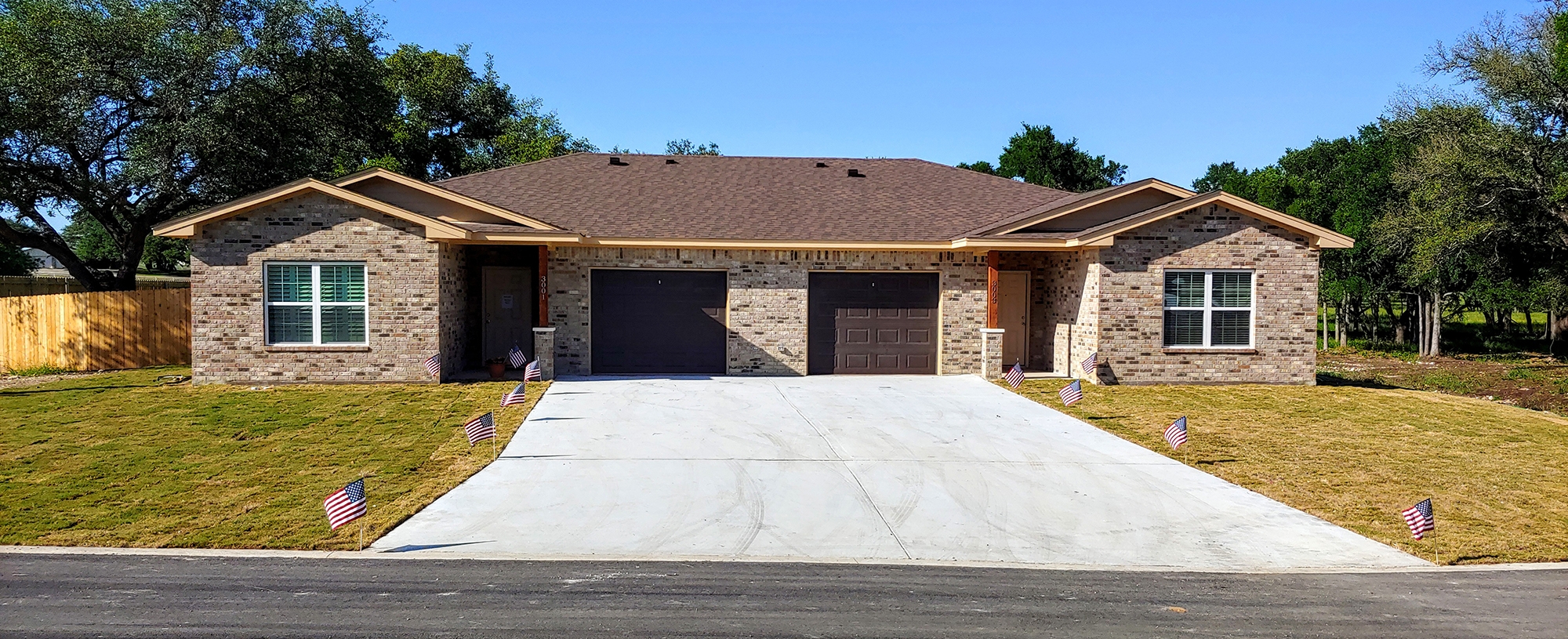 Corporate Pricing / Monthly Rental Rates
Our corporate rental rates for these new homes are projected to be between $1,250 and $1,400 per month depending on unit location. Each home offers approximately 1,150 square feet of living space with modern finishes.
Projected Price Per Month
$1395 – $1525 per month
SEE FOR YOURSELF
Please give us a call to schedule a tour of our new rental community in Salado, TX. You will love the location, quality construction, and ease of life that comes with living in a managed duplex community.